Research on premature obsolescence
On this page, you will find results from the PROMPT research on premature obsolescence. Please note, that some of the deliverables still have to undergo an external review as part of the Horizon 2020 process. However, since the topic of premature obsolescence is moving fast, the consortium decided to make the deliverables already available to the public. When citing the work, please also quote the version number of the deliverable.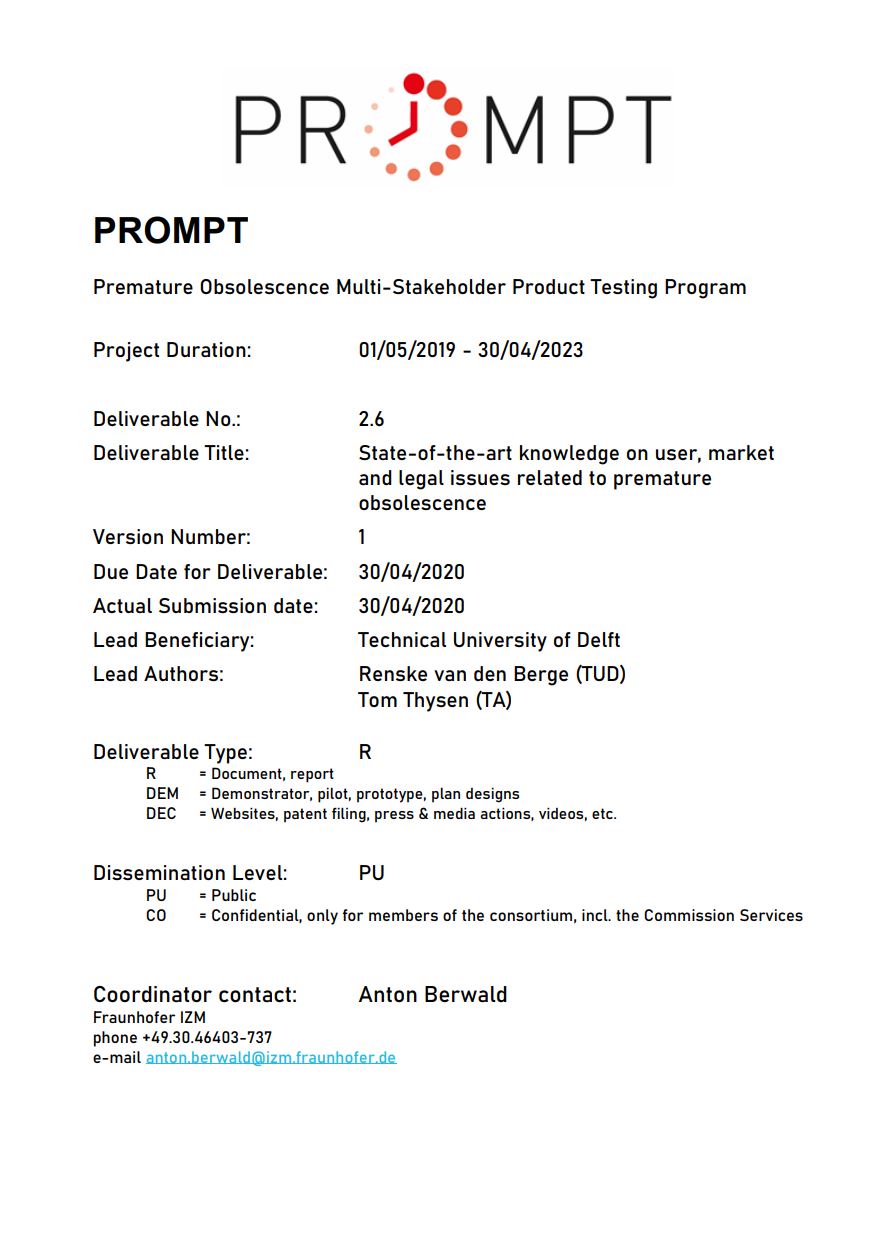 Lead Partner: TU Delft
Date of the Deliverable: 30/04/2020
This deliverable provides an overview of the state-of-the-art knowledge on reasons to replace products addressing user, market and legal aspects. The data used for this report is from both scientific literature and reports from consumer associations. The report shows an overview of (scientific) literature and gives insights from consumer studies related to the user and market issues of premature obsolescence. The literature study consists of two parts. The first part covers a general overview of the different types of (premature) product obsolescence that exist and the general reasons why people replace their products. The second part provides information on the average lifetime, expected lifetime, replacement motivations, barriers towards repair activities, national differences in repair activities and possibilities for lifetime extension. The last chapter provides an analysis of existing legal provisions on guarantee and repair for elements that might be promoting or hampering products to be repaired.
Please note, that this is the first version of the deliverable and might be subject to changes after the periodical review as part of the H2020 project process.