Research on premature obsolescence
On this page, you will find results from the PROMPT research on premature obsolescence. Please note, that some of the deliverables still have to undergo an external review as part of the Horizon 2020 process. However, since the topic of premature obsolescence is moving fast, the consortium decided to make the deliverables already available to the public. When citing the work, please also quote the version number of the deliverable.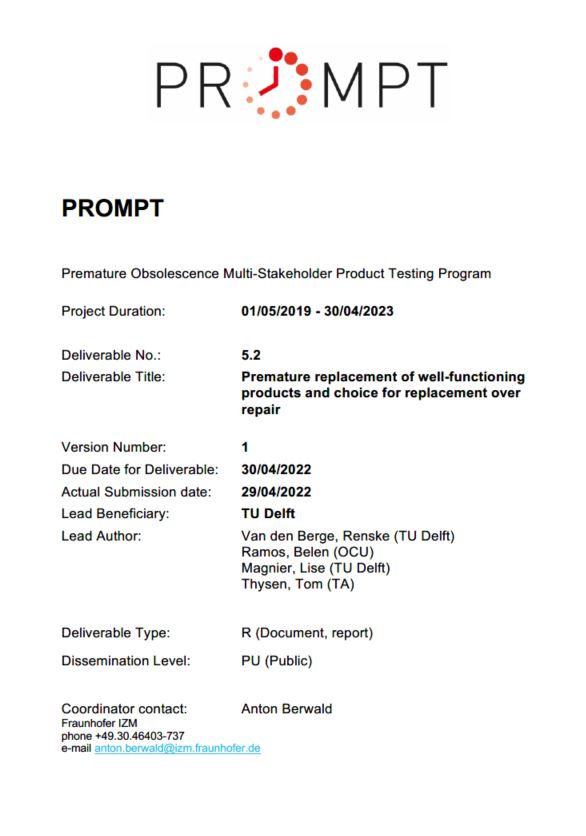 Lead Partner: TU Delft
Date of the Deliverable: 29/04/2022
We provide insights of consumer studies that were specifically conducted for this deliverable, both qualitative (chapter 2) and quantitative (chapter 3), in which we analysed how a product's design features and/or business model influence people's replacement and repair attitudes and behaviours. We end with a conclusion in which we reflect upon all insights obtained and how these contribute to previous PROMPT insights and provide input for future deliverables (Chapter 4); for example, how these insights are useful for the development of the criteria for the testing program to assess the user/market-related factors for premature obsolescence.
Please note, that this is the first version of the deliverable and might be subject to changes after the periodical review as part of the H2020 project process.