Research on premature obsolescence
On this page, you will find results from the PROMPT research on premature obsolescence. Please note, that some of the deliverables still have to undergo an external review as part of the Horizon 2020 process. However, since the topic of premature obsolescence is moving fast, the consortium decided to make the deliverables already available to the public. When citing the work, please also quote the version number of the deliverable.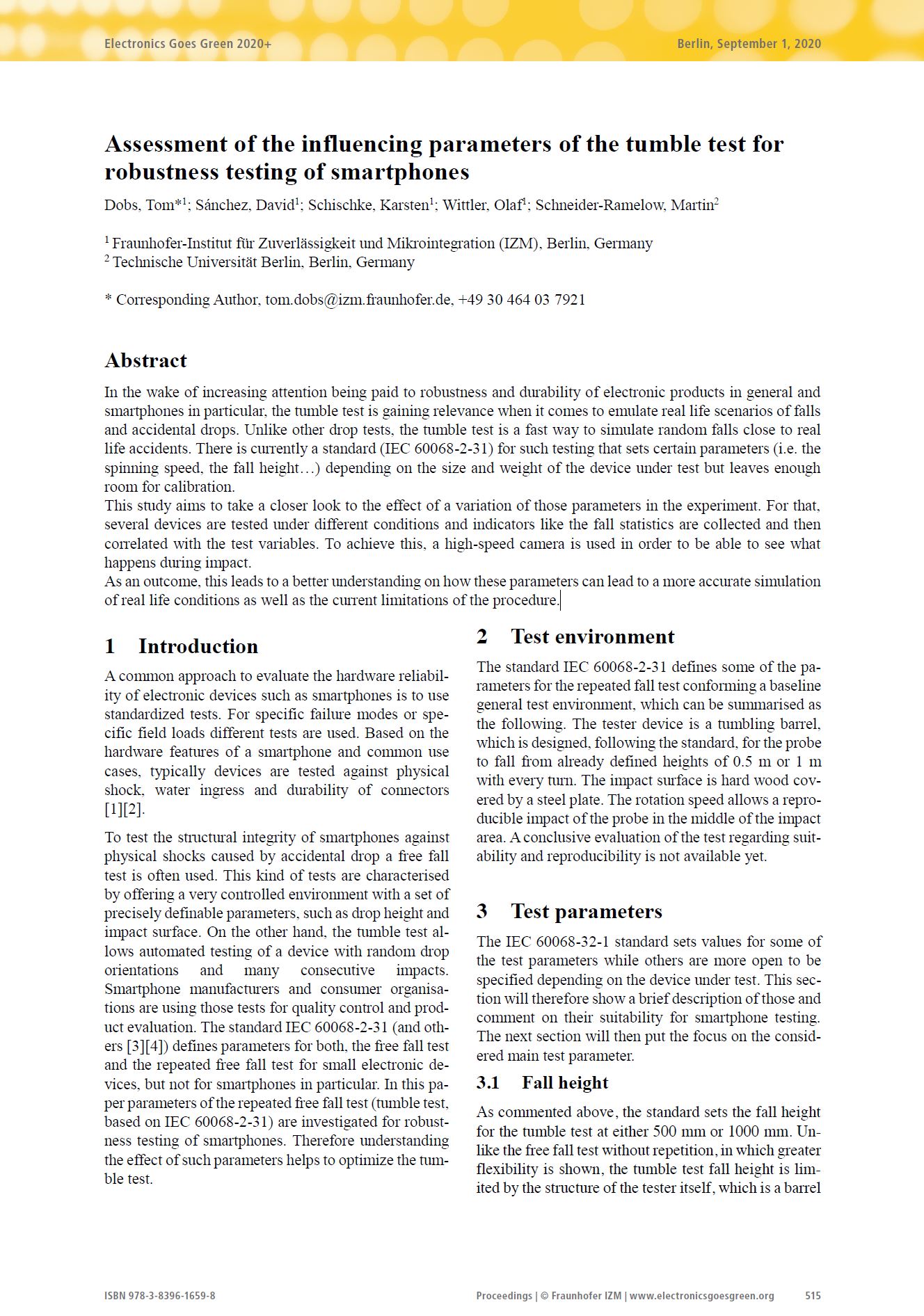 Lead Partner: Fraunhofer IZM
Paper contribution at the Electronics Goes Green 2020 (01/09/2020)
In the wake of increasing attention being paid to robustness and durability of electronic products in general and smartphones in particular, the tumble test is gaining relevance when it comes to emulating real-life scenarios of falls and accidental drops. Unlike other drop tests, the tumble test is a fast way to simulate random falls close to real-life accidents. There is currently a standard (IEC 60068-2-31) for such testing that sets certain parameters (i.e. the spinning speed, the fall height…) depending on the size and weight of the device under test but leaves enough room for calibration.
This paper aims to take a closer look at the effect of a variation of those parameters in the experiment. For this purpose, several devices are tested under different conditions and indicators like the fall statistics are collected and then correlated with the test variables. A high-speed camera is used in order to see what happens during the impact.  The results provide a better understanding of how these parameters can lead to a more accurate simulation of real-life conditions as well as the current limitations of the procedure.